Parker Tree Service is local to Longmont, CO
Back in 2001, the owner of Parker Tree Service, Jamin Mayer, had an odd divine calling to get into the tree care industry.  He started his tree service business in 2002, in Longmont, CO.
At the same time he was starting a small business he was growing a family; in Longmont. In the humble beginnings, Jamin realized most of his motivation for starting a business was to provide for his son. So, why not name the business after his son, right?  Thus, Parker Tree Service was named after the Mayer family's first born son, Parker Mayer.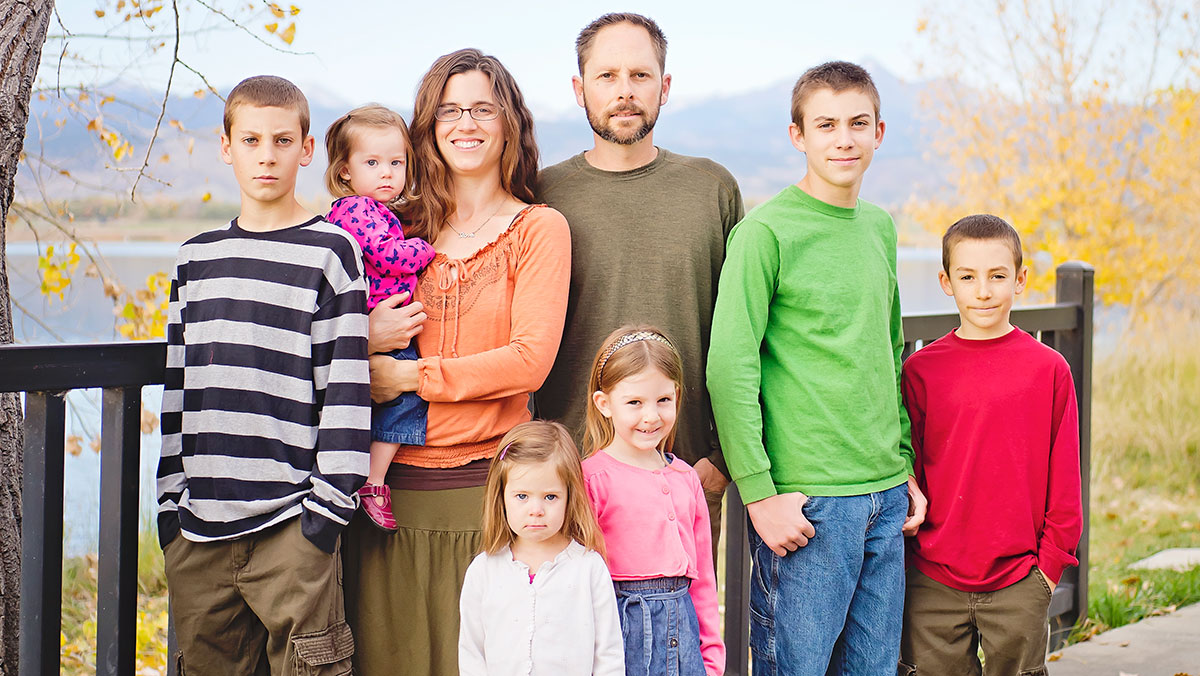 Since 2002, the Mayer family has grown from a family of 3 to a family of 9; 3 boys and 4 girls (in that order).  The photo above was taken before our last little girl was born.
For the Over Population concerned people; I assure you, we do not strain the environment or  the natural resources. We are good contributors to society and we have been living a life conscientious to reduce our environmental footstep, thank you!.  If you don't believe me, come and visit my home.   You'll see how we don't use up the world's resources and how we teach our children to be good stewards of our resources.  (Sorry, this little paragraph is a response to an anonymous letter sent to us in the mail.  The writer said they would never use our services again, since we were over populating the earth and using up all the earth's resources.  LMAO).
Parker Tree Service, the business, has continued to grow steadily for well over a decade.  We have a good reputation among competitors and a good reputation with our 2,000+ customers.  Our loyal customer base suggests we are organized, professional, qualified, educated, thorough, and safe.  We have great customer service and enjoy calling Longmont our home.
Our business is "green" in that we take a holistic approach to tree care and we stress, "Reduce, Reuse, & Recycle."  We have never wasted any of our bi-products from our tree operations.  We have never taken any tree debris to a landfill.  All bi-products have been repurposed as a heat resource or as mulch.  In fact, we have provided free firewood and mulch for over a decade.  We have literally given away several thousand tons of wood products over the years.  We will continue to provide free wood products, to the public, as long as we are in business.